I received some great names for Elephant,... so many that I'm glad I picked randomly because I wouldn't be able to choose just one! Our winner is Lauren who thought that our little alcoholic elephant should be named Floyd. Floyd was very happy about this, he felt it really suited him. After I told him about the good news, someone else wandered in.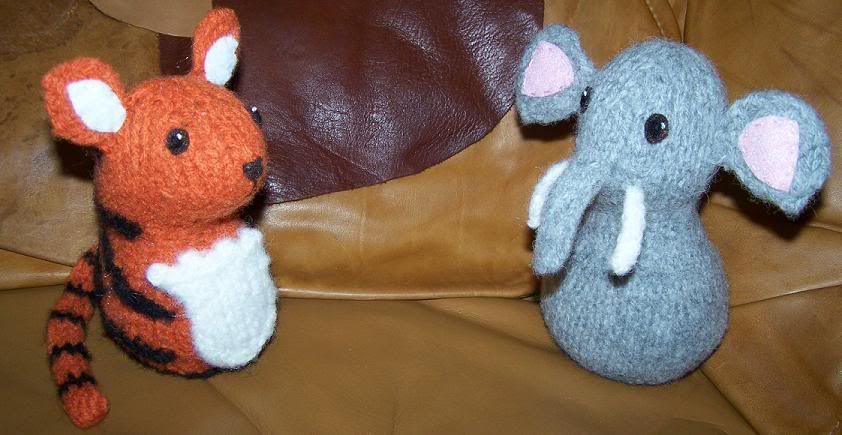 "Hey... where did *hic* you come from?"
"Where do any of us come from?"
"Why are you talking like *hic* Keanu Reeves?"
"I know Kung Fu."
"Well, do you *hic* have a name?"
"Uh..."
Looks like our martial arts master, Tiger, is also in need of a name! Fill out the info below and enter to win a PDF pattern to knit your own Tiger!
Name:
Email address:
What name should a black belt tiger have?:
Blog address (optional):
Send it to
pinktankdesigns@yahoo.com
with the subject line "Contest!". This contest will run until the 29th, winner will be randomly picked and a pattern sent to them on the 30th. I'm looking forward to more awesome entries!